Spear by Nicola Griffith
Publisher: Tordotcom Publishing
Hild author Griffith genderbends Arthuriana by reimagining tales of Percival and the Holy Grail with a young woman who basically knights herself. Not a chosen one by destiny, Spear's armored heroine nonetheless chooses to place herself within an epic quest, armed with a stolen spear and aimed for Camelot. Despite the short novella length, Griffith weaves an epic, queer adventure that will no doubt live on as part of the new Arthurian canon.
Kaikeyi by Vaishnavi Patel
Publisher: Redhook
In the Indian epic the Ramayana, queen Kaikeyi occupies the familiar Western role of evil stepmother, exiling protagonist prince Rama in favor of her own son. However, Patel's debut reexamines Kaikeyi as a princess witnessing what little power she wields as a woman, while begging the unsympathetic gods to intervene. In this retelling, Kaikeyi accesses an ancient magic that transforms her into a warrior-diplomat, but the price will threaten the destiny of her beloved Rama.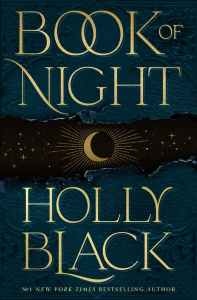 Book of Night by Holly Black
Publisher: Tor Books
Black's adult debut will thrill fans of her YA faerie stories and new readers. This urban fantasy set in the Berkshires follows bartender Charlie Hall, the thief that magicians contract to steal from one another. After spending half her life working for gloamists (sorcerers possessing people's shadows), Charlie is trying to get out of the shadow business, but her desperate sister, soulless boyfriend, and a past opponent threaten to pull her back into the darkness.