Disney CEO Bob Iger responds to recent speculation about a sale to Apple following his return to the position following the sudden departure of Bob Chapek. Iger originally succeeded Michael Eisner as CEO in 2005, and held the position until his original departure in 2020. During Iger's initial tenure, the Walt Disney Company saw the major acquisitions of Pixar, Marvel Entertainment, Lucasfilm, and the entertainment assets of 20th Century Fox, while the company's theme park ventures are expanding and its strategies are being reshaped.
As reported by THR, Iger addressed the latest rumors surrounding his intentions for the company's future during a town hall meeting after his first day as Disney's returning CEO. It had previously been reported by insiders that the CEO had considered a merger with Apple, where he previously served on the board, to address missteps made during Chapek's tenure and to strengthen his legacy. However, Iger dismissed the rumors as "pure speculation," before reaffirming his commitment to taking steps to help revive the company's profits first and foremost before any further high-profile decisions.
Related: What Bob Iger's Return Means for Disney
Why Iger returned to Disney to replace Chapek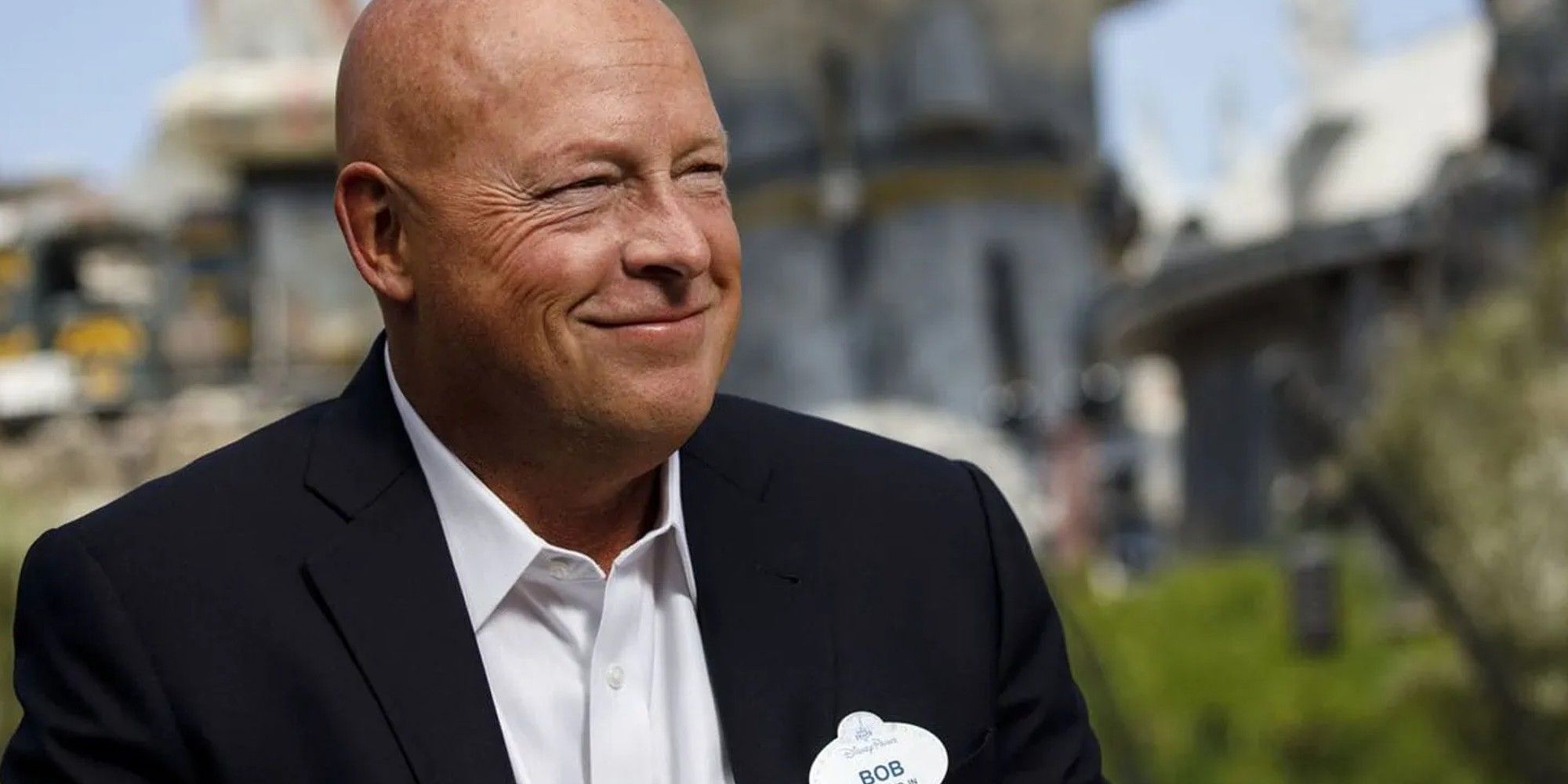 Iger's Disney return came as a surprise to many, as the former CEO had only stepped down from the company in 2020. However, it is undeniable that the company made great strides under his leadership through its theme park development both globally and domestically, acquisitions of various companies, and reprioritization of the studio's animation efforts. As such, it is understandable why higher-ups in the company may see him as an ideal candidate to replace Chapek after his departure, as the company saw expansion and highly profitable ventures at both the box office and in their parks.
Under Chapek, The Walt Disney Company faced a number of public controversies and bad decisions. The CEO was criticized for the company's stance on Florida's "Don't Say Gay" law after reports the company had funded anti-LGBTQ+ lawmakers behind the bill, casting doubt on Disney's pro-LGBTQ+ image. Disney's position was called out by the audience, several creative talents who had worked with Disney, charities and advocacy groups, who further criticized Chapek's initial refusal to address the legislation. Chapek's tenure also saw the company pivot to releasing certain films through Disney+ during the COVID-19 pandemic. While the decision was positively received during the pandemic, it also faced scrutiny from several people across the industry and at Disney's studios, including Iger following the news of Scarlett Johansson's lawsuit following the decision to release Black Widow simultaneously through theaters and Disney+. When the company reported that it failed to meet profit expectations during its fiscal fourth quarter report on November 8, Chapek was suddenly dismissed from his position.
With The Walt Disney Company's immense dominance over the industry and pop culture through its various properties and business ventures, many were surprised by reports of Iger's rumored sale of the company to Apple. While Chapek's tenure saw the company beset by numerous controversies and failures, Iger's return may be seen by higher-ups as an attempt to revitalize the company, as he did after the tumultuous final years of Michael Eisner's reign, rather than having to result in an immediate result. fusion. Since Iger reportedly ultimately regretted Chapek's appointment and immediately dismissed the possibility of a sale to Apple, it may be possible that the returning CEO already has long-term plans to help return Disney to his previous successes.
Next: 4 Big Disney Problems Revealed by Bob Iger's CEO Return
Source: THR